14-year-old Kaley from Louisiana was challenged by a friend to put a hammer in her mouth, and when she accepted the challenge, things went terribly wrong.
It all started when the teen was so googly-eyed looking at a member from a Korean boy band called BTS that she described one of them as "so beautiful I could shove a hammer in my mouth." After her friend dared her to do it, Kaley put the hammer in her mouth and it got stuck behind her lips. Haley then snapped a photo of the tool in her mouth and posted the image to Twitter with the caption: "how do you tell ur mom that you got a hammer stuck in ur mouth."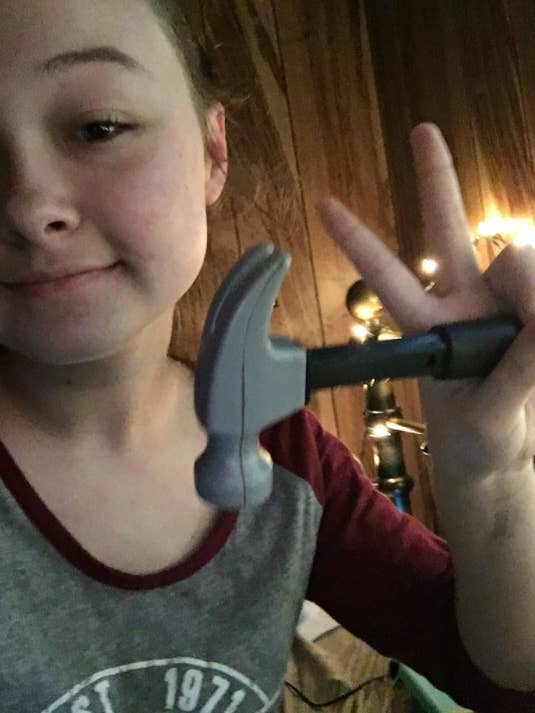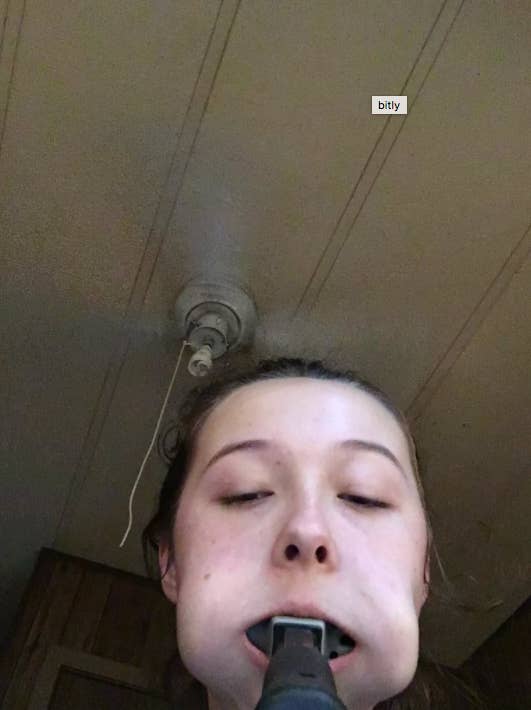 Kaley explained to BuzzFeed News, " It was a little too big to fit in my mouth in the first place, but getting it out was even more of a problem." After ten minutes of yanking on the hammer, it finally came out, but the jokes and memes continued on social media.
People even tried giving Kaley advice with how to break the news to her mother.
u cant,,, because u got a hammer stuck in ur mouth https://t.co/Lwxzp3mSqn

— elise (@kitchenplant) 28 июля 2017 г.
"There are ways to channel your excitement, and shoving a hammer in your mouth probably isn't the best," Kaley told BuzzFeed news. She even admitted to putting the hammer back in her mouth a few times since to show her friends. When Kaley finally told her mom, her mom said to BuzzFeed News, "I'm now going to be known as the Hammer Girl's mother."
Have you ever done anything like this before on a dare?
Let us know in the comments and SHARE this story with your friends and family on Facebook!