We've seen some adorable rescues, but this one of a koala being saved by canoe really takes the cake.
A group of Australian students on a river trip filmed the moment they used a canoe to give a stranded baby koala a lift. A La Trobe University Outdoor and Environmental Education student and Bendigo SES volunteer, Kirra Coventry, posted a video to Facebook showing students pushing a canoe toward the koala that was stranded on a tree.
The students were nearing the end of a kayaking trip in Murray River and the koala seemed to want to get closer to their canoes. The video shows the koala climbing into the canoe and it's then towed towards the shore where it eventually runs away, to safety.
Some commenters on Facebook criticized Coventry saying that the koala could swim and it may not have been in need of a rescue. "I think he potentially tested the waters and thought the better of it," Coventry told the Bendigo Advertiser. "That one particular spot in the river there was a really, really quick flow."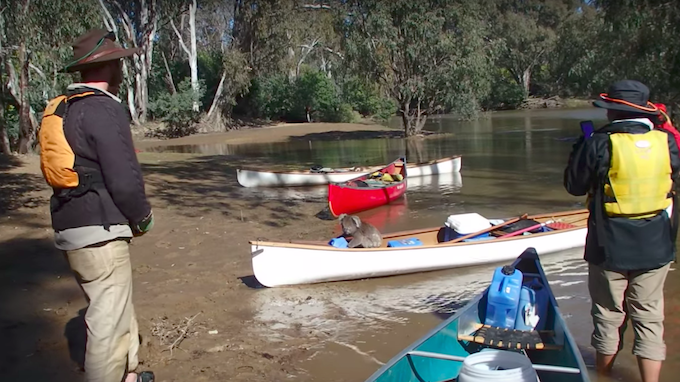 Since the koala wanted to get closer to the canoe, offering it a lift seemed, "kind of the logical response," said Coventry. "If it's trying to get on anyway, maybe we should help it out a little bit."
"We just felt very privileged to be part of that encounter, as opposed to trying to orchestrate it," Coventry added.
Watch this adorable koala rescue below and please SHARE it with your friends and family on Facebook!