On a cold winter night, a couple saw a cardboard box by the side of the road near to a dumpster.
Curious as to what was in the bed, they made their way over to check it out and they found a puppy lying inside! The tiny dog looked like he was dead, but thankfully, he wasn't.
The couple brought the dog to Community Animal Rescue & Adoption, Inc. (CARA), which is a local no-kill animal shelter in Jackson, Mississippi. While a visit to the vet confirmed that the dog was alive, he was indeed in a deep coma.
Uncertain whether he would wake up, the couple panicked but the staff at CARA did everything they could to bring the dog back to health. They kept him warm and safe and on Valentine's Day, a special party was held in his honor.
The dog, who they named Francis received many visitors, who prayed over the dog and wrote him cards of well-wishes. With all this love surrounding him, Francis took notice and soon he opened his eyes.
When he woke up, he went home with some of the people at CARA so he could receive around the clock care. Francis needed to use a feeding tube for two months and he had a difficult time standing up.

But, after receiving physical therapy, he was learning to stand on his own. Francis was a fighter and continues to fight every day to get stronger.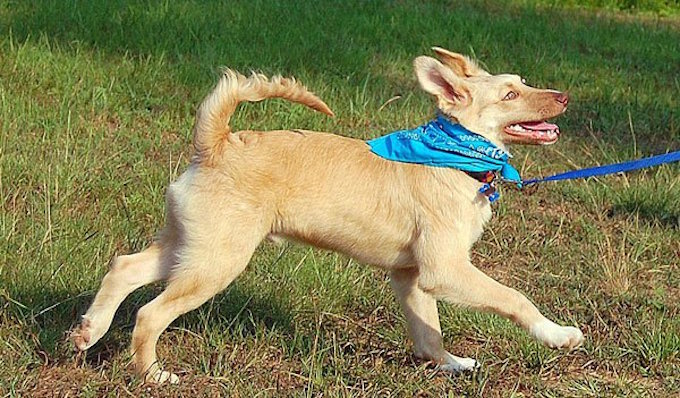 His owner Harriet Scott says, " We were lucky enough to be chosen to adopt this special dog that had become such a celebrity. But to us, he is just Francis, a sweet, loving dog with lots of energy that loves to run and play outside, nap on the sofa, and live the life we would hope all homeless animals could find. Our family would not be complete without him; he has so much love for people because it's the love of people that saved him."

If you were inspired by this story, click here to read more about the work that CARA does.
To inspire others to help animals in need, please SHARE this story with your friends and family on Facebook!