One family in Houston decided to make the best out of a terrible situation.
When heavy rain from Hurricane Harvey caused flooding across southeastern Texas, the Saldana family suffered just like everyone else. Their home was knee-deep in flooding and on Saturday, Viviana Saldana filmed her dad using his bare hands to catch a fish that swam inside his house.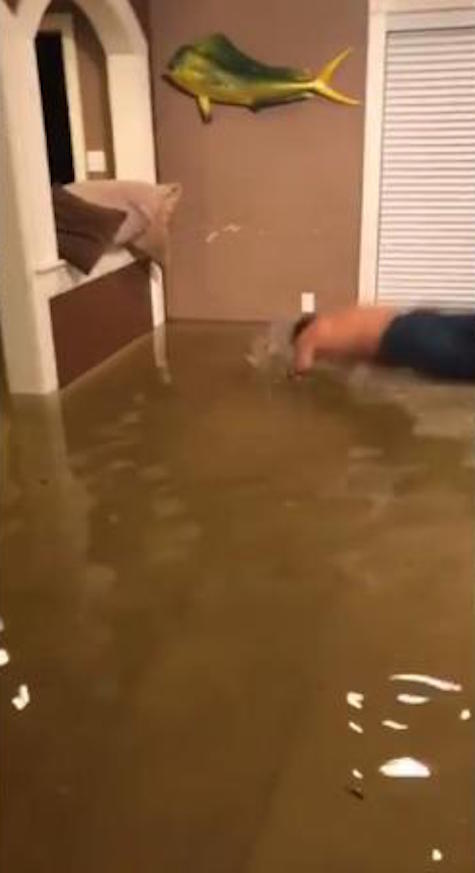 Viviana posted a series of short clips to her Facebook showing her father, Saul Saldana reaching down into the water to catch the fish swimming in the water of the ground floor of the family's home.
With the video, Viviana posted the caption: "Why go out looking for food when the food is coming to our living room? y'all help me get this to the news."
In the video, Saldana took multiple leaps towards a large fish swimming around what appears to the be the living room.
The entire incident, documented on Viviana's Facebook made many users laugh and was of much to enjoyment to the family. While Hurricane Harvey is wreaking havoc, at least this family is making light out of it the best they could.

Do you have any stories to share like this?
Let us know in the comments and please SHARE this story with your friends and family on Facebook!