Pit bulls have gotten a lot of bad press. They are being portrayed as aggressive and uncontrollable – but it isn't true. It has to do with how the animals are raised and treated. In this story, a dog named Kahn was learning to live life with a new family.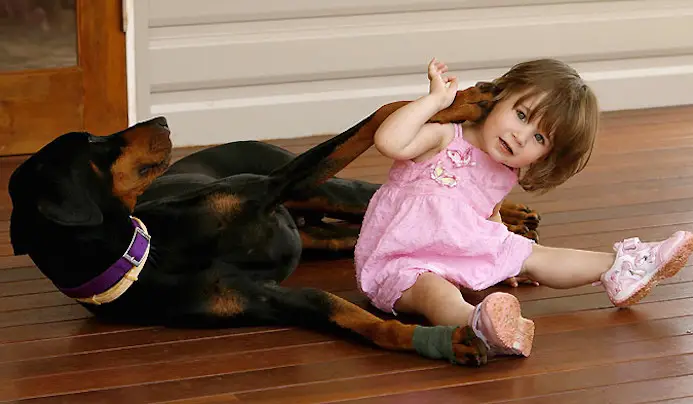 Kahn, a Doberman, had been abused and even abandoned by his previous family and he was going to need some time to adjust to his new life.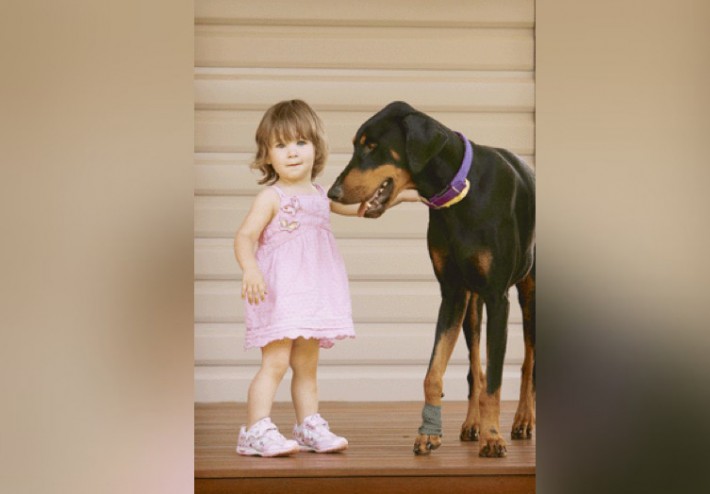 Catherine Svilicic was watching her one-and-a-half-year-old daughter, Charlotte and Kahn play. Kahn had been with the Svilicic's for just four days.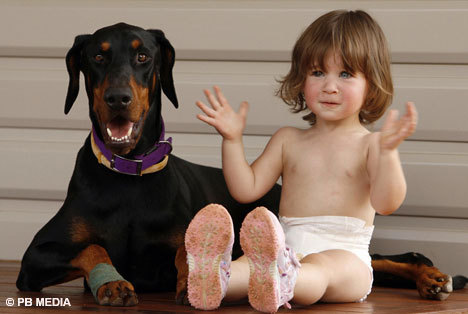 Suddenly, Kahn became a little more aggressive than Catherine was comfortable with. The big dog was pushing the young girl quite violently around the yard.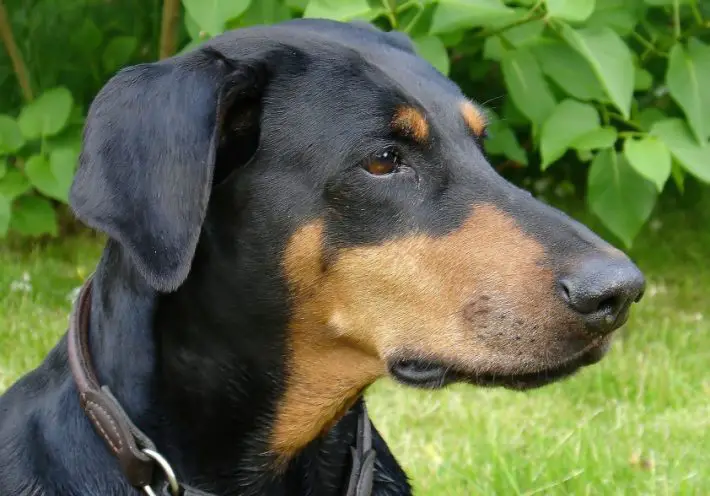 Then, Kahn grabbed Charlotte's diaper and actually flung her across the yard! Catherine was mortified! But, then she saw the snake – a poisonous snake that was headed straight for Charlotte!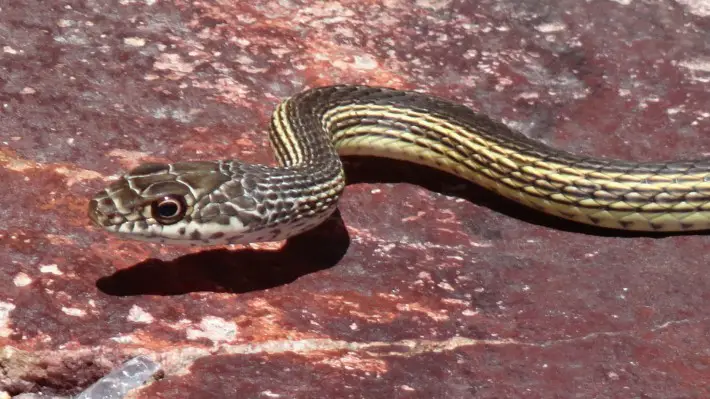 Kahn wasn't being mean; he was being a hero! Kahn even took a bite from the deadly snake for Charlotte!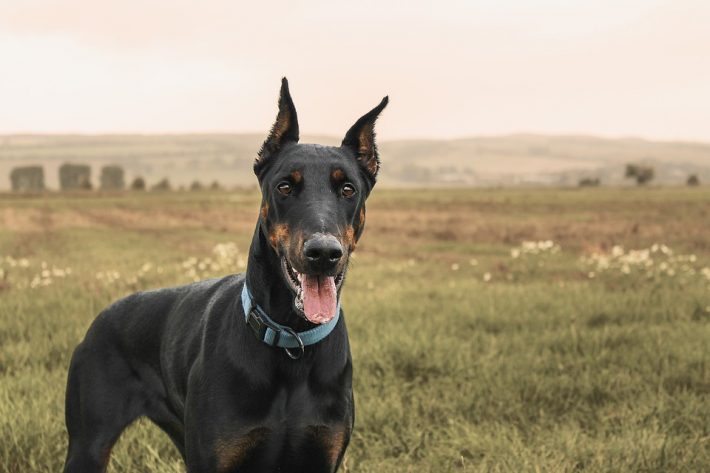 Catherine was able to get Kahn to the veterinarian in time, and he was given an anti-venom shot! Fast forward nine years!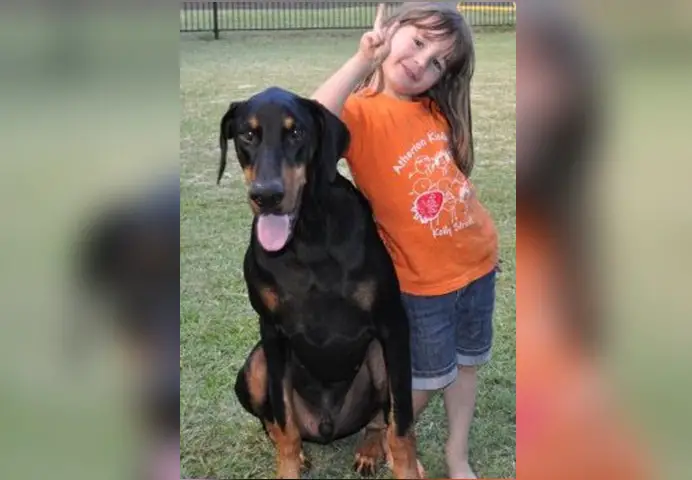 Charlotte and Kahn are still buddies and love hanging out with each other. Who wouldn't feel safe with a big Doberman beside them? The Svilicic's are a very lucky family!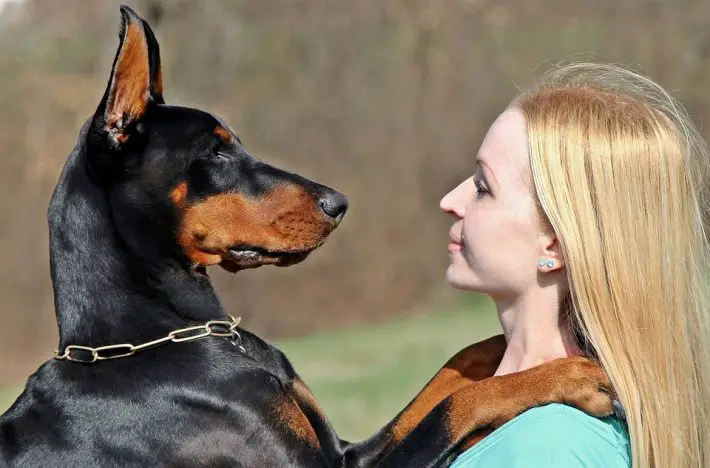 Don't blame the dog for the behaviors they exhibit – it has to do with training. Give them a loving environment, and watch them bloom and grow! Share away, people.