When one Alabama grandmother heard that her two-year-old granddaughter had a rare genetic disorder and desperately needed a new kidney, she was prepared to do absolutely anything to help.
When Wryn Graydon was just two months old, doctors discovered she had a rare genetic disorder called 'congenital nephrotic syndrome,' which would cause kidney failure. Two months later, doctors had to remove both of her kidneys and put her on dialysis until she was strong enough for a transplant.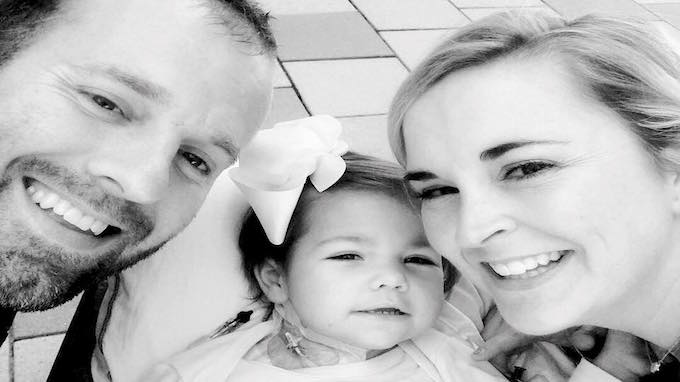 "Everybody wanted to be a match so bad," Wryn's father, Michael Graydon, said. "My wife [Haley] and I didn't know who to choose to get tested first. I had kidney stones so I knew I wouldn't be a possibility and my wife was the primary caregiver, so they wouldn't let her do it."
Wryn's grandparents were the first to be tested, and her grandmother, 62-year-old Carol Graydon, was miraculously a perfect match. Thankfully, Carol was in perfect health and doctors approved her as a suitable donor. "Having a living and a related donor allowed us to schedule the transplant as quickly as possible," said Wryn's doctor, Dr. Dan Feig. "A very, very healthy 62-year-old is terrific so we were thrilled to be able to move forward."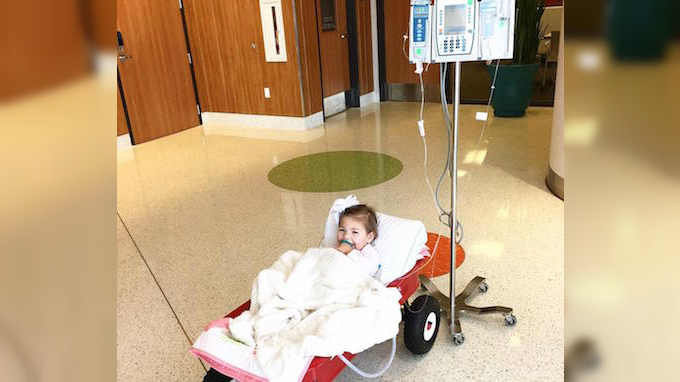 "There are so many emotions that hit you," Michael said. "We're big believers in God so we trust in him. But from the medical side, we know what can go wrong and this was my mom and daughter." But Carol never doubted her decision to help. "There was no hesitation at all," Mike Graydon said about his wife's choice to donate an organ. "There were concerns also but when you weigh being able to give the gift that will change Wryn's life for many years to come, and also Michael's and Haley's."
Recently, the toddler and grandmother underwent the three-hour transplant surgery, which was successful. "When my mom was able to come over in her wheelchair and see Wryn, it's almost like they had some type of immediate connection," Michael said. "They were already close to begin with but Wryn just perked up that day and was very happy and laughing and being her normal self after seeing my mom.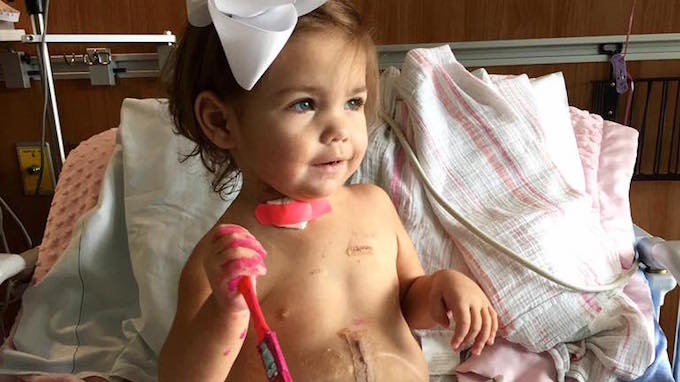 Can you believe what this grandmother did for her granddaughter? Let us know what you think in the comments below and please SHARE this with friends on Facebook.