After struggling for years to get pregnant and start their family, one Ohio couple decided to skip the fertility treatments and help some of the hundreds of thousands of kids that need foster homes the most.
"Why would we pay somebody to bring a child in this world when there are so many children who need help?" Julie Rom said. "We decided, you know, God has other plans. We're not meant to bring children into this world. We're meant to take care of children who currently need assistance. So that's when we started our foster care journey."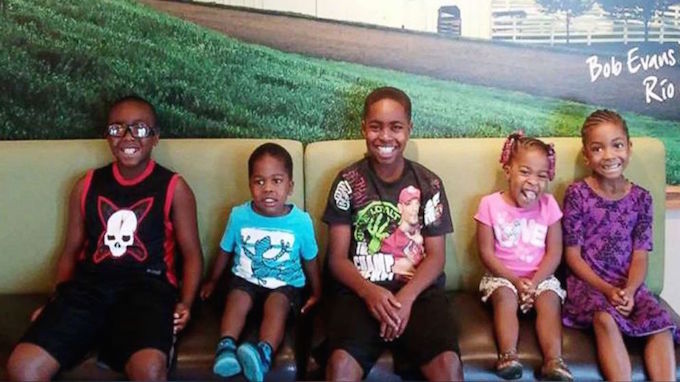 So in 2008, Julie and her husband, Will, became foster parents for the first time. After years of fostering kids from different families, Julie and Will knew their eighth foster family of five biological siblings was meant to be their kids. So after three years fostering William, 12, Truth, 9, Marianna, 6, Keyora, 3, and KJ, 2, the couple decided to officially adopt all five kids.

"To me, they've been my kids. I don't feel any different than I did this time last week. They've been waiting for this. It was more relief than anything," Julie said about the moment the adoption became official. "The [kids] were excited; you know it's been a long time coming. The older boys have been over the process. It's very time-consuming having case workers and case managers and attorneys and everybody come to your house numerous times a month."

"Julie and Will had so much love in their hearts the moment they took them in," said the kids' teacher, Ann Boyle. "There was a 180. [The kids] were smiling, they were talkative. I knew it was the right path for them. [Julie] got them into church she got them active in sports. There was no sadness in their eyes anymore. She treated them as their natural kids and I saw that from day one."
Watch the entire video below to see how happy these kids were the moment they officially became part of a family.
Would you be willing to adopt five siblings? Let us know what you think in the comments below and please SHARE this with friends on Facebook.