This is the story of a group of student priests who were turned away from a Wales pub and while it may seem like the setup to a punchline, seven priests really did walk into a bar and the results were hilarious. When the group of young men made their way into the establishment, they were looking to have a fun celebration and enjoy a few pints of their favorite lager after learning of a colleague's ordination.
Their mate's ordination should have been cause for a night filled with pints and laughter, but the pub that they entered had other ideas on the matter. Their attire attracted the wrong kind of attention and their robes caused the pub's staff to believe that they were not priests at all…ironic, isn't it? The staff was under the belief that they were merely some lads trying to take the piss out of them.
They told the priests that they were not going to serve them because of their fancy dress and they also let them know that they did not allow "stag dos" at their pub (stag do is another term for bachelor party). But their black clerical robes gave an appearance of mischief making and while they initially thought that the staff's refusal to serve them was a joke, they were deadly serious about the matter.
Despite their repeated insistence that they were a real group of priests, the pub still refused to serve them. Just as the men were about to leave and head to another pub where they could get a much needed drink, one of the managers intervened. He realized that these clergymen were being honest and not only were they invited back in, but they were also showered with applause by the other patrons.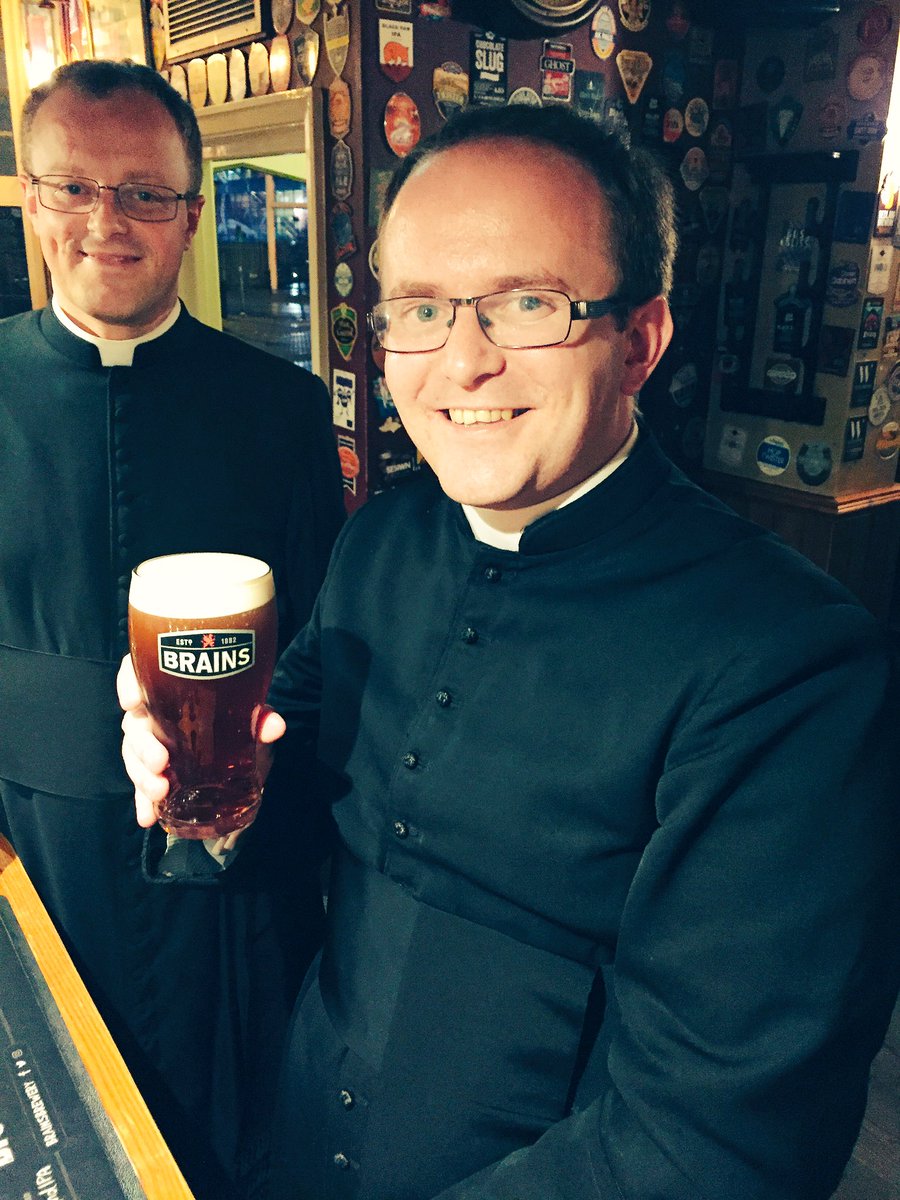 The crew of clergymen got to enjoy a free round, thanks to the good folks at City Arms pub. The pub's initial insistence on turning them away is understandable, as they often experience the unwanted intrusion of rowdy fancy dress parties. The mix up was treated with good humor and aplomb and the barman even received a free pint of his own from the group before they departed for the evening.
Please share this hilarious story with your closest friends and family members. We are certainly glad that these young clergymen got their pint and did not have to go back into the night in search of a drink elsewhere.